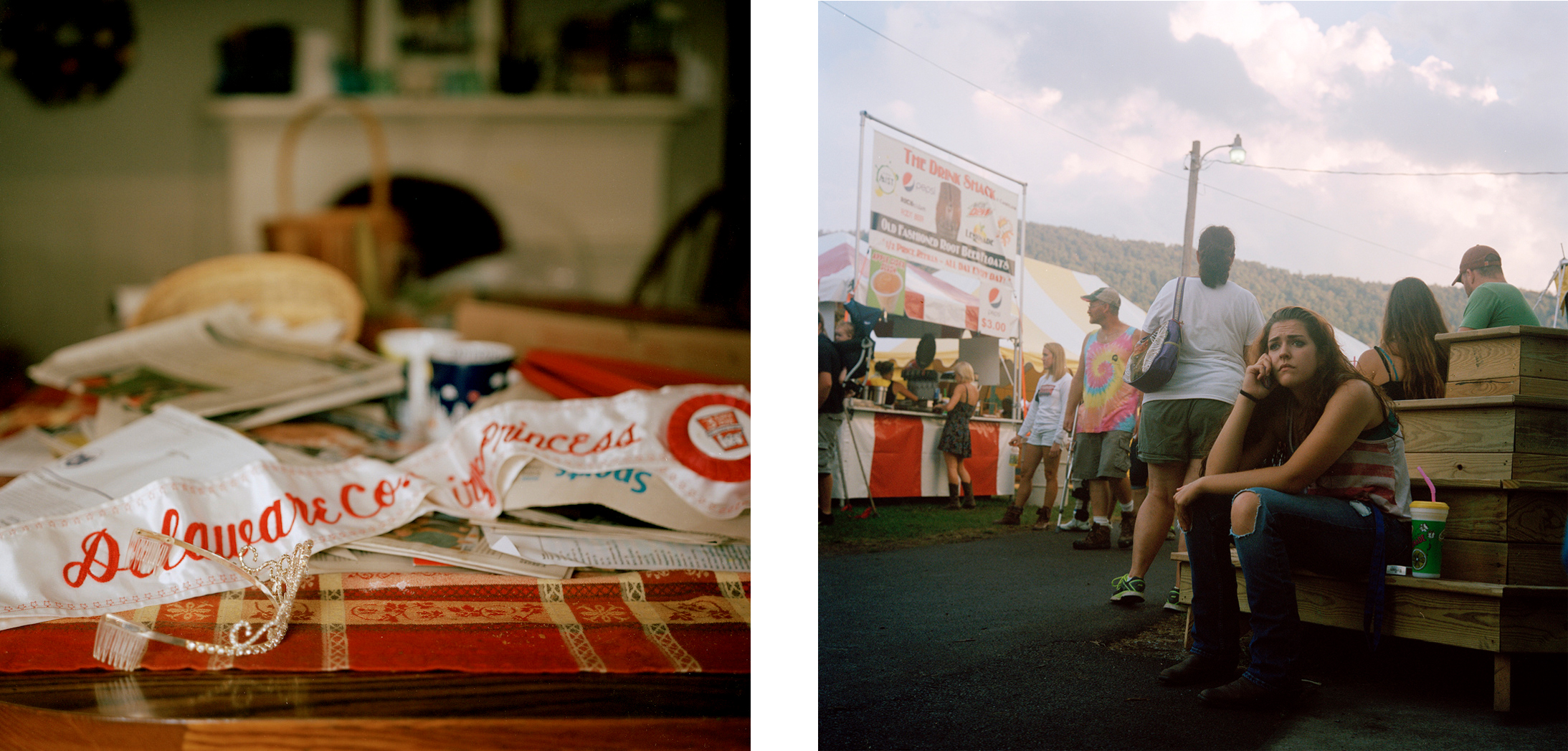 L: Miquela Hanselman's Delaware County Dairy Princess sash on her family's dining room table. R: The Delaware County Fair.
A roadside memorial in South Kortright.
This project addresses how farming continues in rural Delaware County, New York, despite a largely corporate food industry.
My respect for farmers does not come from my own personal experience, but rather comes from witnessing my high school classmates and neighbors.
Many of their families have been here for hundreds of years, but these young farmers are inheriting a very different atmosphere than that of their parents generation.
With a growing interest in organic and local agriculture, more and more people have moved to Delaware County from New York City to start their own farms.
L: A roadside memorial in Delhi.
R: Millard Russell's granddaughters arranging photos for his funeral service.
Simon Martinez petting a few of his Red Poll Cattle while moving them to a different pasture. Simon Martinez and his partner Robert Bollinger ran Flaca Vaca Farm from 2010 until 2018.
Simon collecting sap buckets in January 2018, a few weeks before him and Robert moved to Detroit. They moved to Stamford from New York City.

L: Issac and Valentina.
Issac's parents, Kate and Dan Marsiglio have been running Stony Creek Farm, a farm-stay in Walton, NY, since 2005.
Their slogan "Let your family free-range," caters largely to urban families seeking a rural retreat. Guests are invited to help with farm chores and to pick their own produce.
A barn on Reinertsen Road in Bovina, NY.
Bovina Farm Day is an annual event during Labor Day weekend celebrating the town's agricultural history.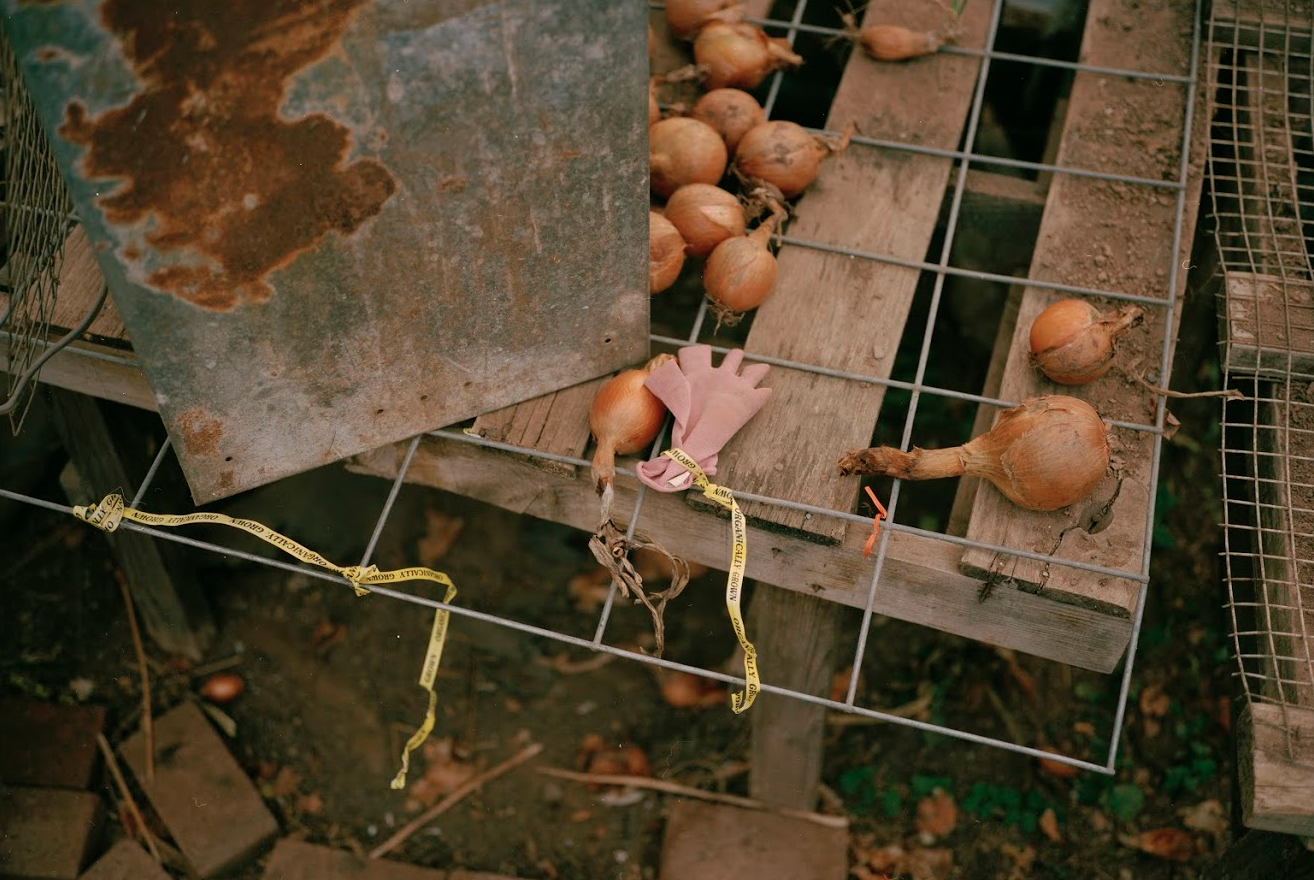 In 2000 Holley White and Richard Giles moved from Texas to Hamden, NY to start Lucky Dog Organic Farm.
Here, Jason is loading the truck with organic produce from Lucky Dog to sell at the Union Square Greenmarket in New York City, about a four hour drive.
A selection of this work was featured in the New York Times Metro Section in November of 2016.